We help you to achieve and sustain this success through strategic, functional and process transformation that enables you improve performance, increase effectiveness, reduce costs and enhance resilience.
Network Consulting services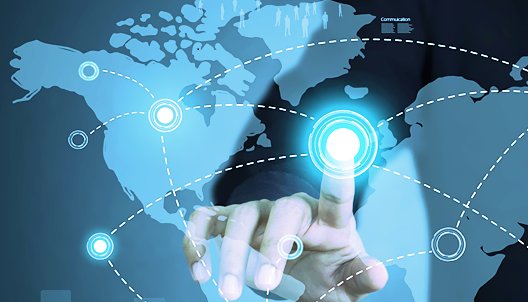 Meeting the business objectives starts with the right strategy. Our Network Consulting Services provides strategy, assessment and planning services in-line with your application and IT needs. We assess your network readiness, identify gaps and provide a roadmap for network transformation with the rest of IT. With services around software-defined networking, network function virtualization and network infrastructure & application optimization, we ensure that your network is future-ready for hybrid cloud and IT-as-a-Service deployments.
Information Security consulting services



Information security has become an incredibly complex effort. The threat landscape is growing and evolving quickly and new technologies for defense and controls emerge almost daily. It's no longer enough to protect the network – effective IT security must involve security for data, endpoints, and web application security as well. Building a successful security program today requires extremely talented professionals who can develop a cyber security strategy and sort through all the options to choose the right mix of services, technology and solutions to build an effective program.
The right information security consulting partner can help you better protect your organization by providing expertise and experience that you may lack internally. When seeking an information security consulting company with the broadest experience and deepest expertise, more leading organizations today.
Data Center consulting services



Our Data Center Consulting Services practice has enterprise-wide, comprehensive approach to safeguard the company's mission critical environments. The services go through the entire lifecycle, from assessment, strategy and design, to implementation and operational services. We have the experience, expertise, proven methodologies and tools to help you manage your data center investments, improve operations and performance, and deliver excellent business results.
Mobility Consulting Services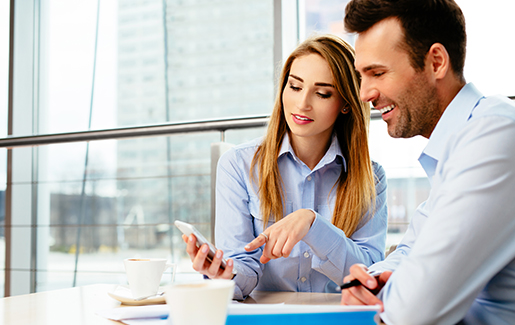 Our Mobility Consulting Services (MCS) practice have significant experience assisting clients with their international assignment programs. We help large and small multinational organizations administer assignments, mitigate risk, improve assignee satisfaction, address potential new operating environments resulting from reorganizations, and reduce assignment-related costs. 
High-quality products
Sed ut perspiciatis unde omnis iste natus error.
Happy Customers
Sed ut perspiciatis unde omnis iste natus error.
High Income
Sed ut perspiciatis unde omnis iste natus error.


We focus on Business IT Solutions for today corporate needs. Our expertise involve from design, install, integrate, fine-tune, managed & maintaining various hardware and software components suitable for corporate thereby providing end-to-end solutions satisfy our client's needs…"
Network Integration Services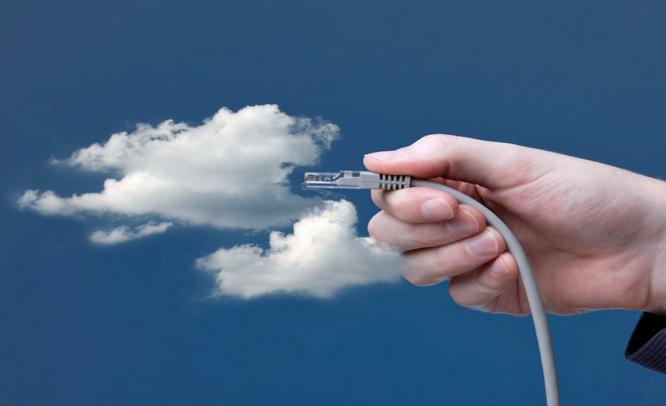 Your network must be resilient, high performing and continuously available. Our Network integration services can help with complex network upgrades, expansions, consolidations, and migrations across multiple technologies in a hybrid cloud environment. Our understanding of multiple network technologies and relationship with market leading network technology providers allows us to integrate the best-fit network technologies in line with your business needs. Through consolidation, virtualization, and standardization we ensure that your network is ready for future technologies like SDN and NFV.
Information Security Integration Services



A well-vetted IT security strategy by itself is unable to respond to security threats and risks without the integration of the security solutions it prescribes. This integration is critical as it ensures an IT security strategy is both effective and efficient

Our professional, multi-phased security solution integration methodology exceeds expectation realized across a wide range of security solutions
Data Center Integration Services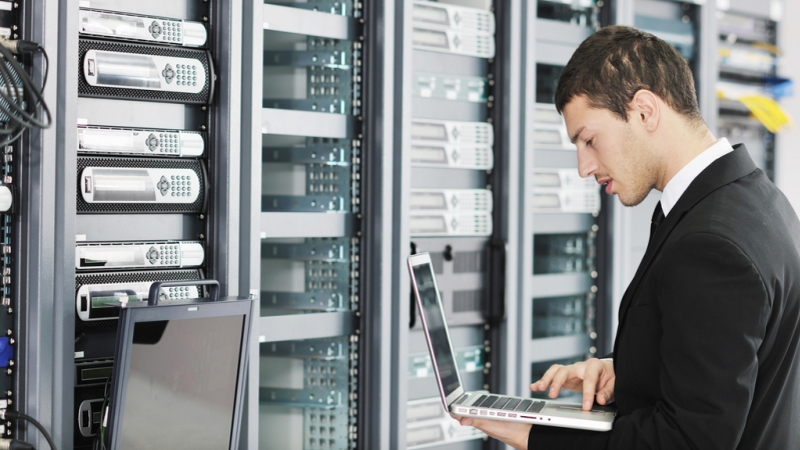 As carriers grow, their success is supported by an ever-increasing IT infrastructure that's been added to over time. Eventually the limits are reached, with old facilities and legacy infrastructure becoming impediments to progress. Every company is looking to save costs — reducing datacenter complexity is a good way to start. We will:

We help you select and plan the right hosting model, based on your specific needs. Selecting the best technologies, we custom-configure them if required, and deploy and test your new infrastructure. Supporting those efforts,
Enterprise Mobility Management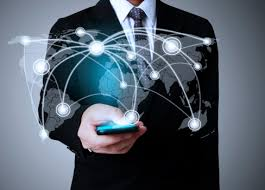 Enterprise mobility - today's paradigm for efficiency and engagement demands 'anytime-anywhere-any device' access of enterprise applications and data for end users. Our Enterprise Mobility Management (EMM) services ensure secure, consistent, and seamless user experience to maximize workforce productivity.
In today's demanding business environment which prioritizes flexibility, speed, and efficiency, a robust IT strategy is critical. We help you achieve these qualities in your IT strategy by providing you system integration, testing, application development and management services and solutions.
Network Management
Information Security Services
Datacenter Management
Desktop Virtualization Services
Network Management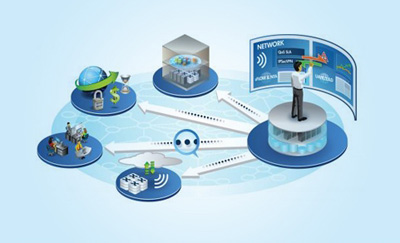 Network management is the process of administering and managing the computer networks of one or many organisations. Various services provided by network managers include fault analysis, performance management, provisioning of network and network devices, maintaining the quality of service etc
Information Security Management Services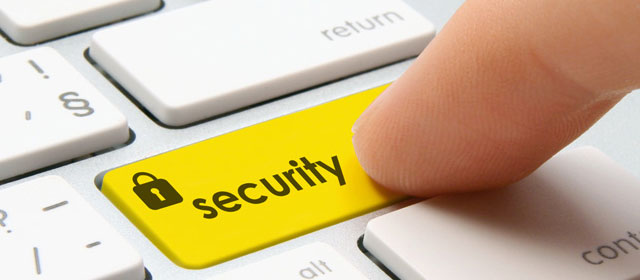 An Information Security Management System (ISMS) is a systematic approach to managing sensitive company information so that it remains secure. It encompasses people, processes and IT systems
Data Center Infrastructure Management (DCIM)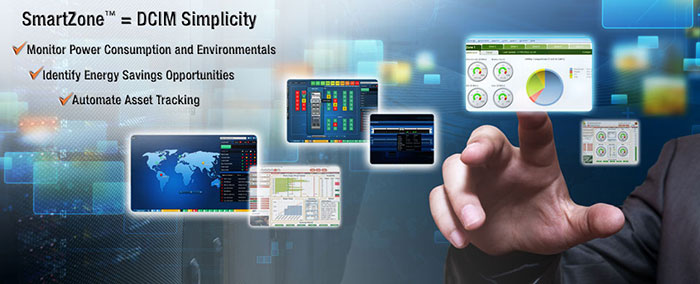 Data center infrastructure management is a proper integration of information technology (IT) and facility management to enable uniform monitoring of all systems throughout IT and facility infrastructure to enhance the data center efficiency. Data center infrastructure management solution were created to extend the conventional data center management function to incorporate all the physical assets as well as resources found in the IT and facilities domain. Unmanned and disparate datacentres increases the budget of organization which additionally increases financial pressure on organization. There are several IT monitoring tools, however data center infrastructure management is a unique solution which IT environment and facilities.
CLOUD SERVICES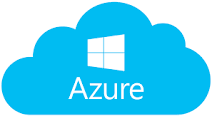 Dynamic business environments today demand constant innovation, enhanced customer satisfaction and flexibility, and reduced costs. The adoption of a robust cloud architecture enables an enterprise to effectively achieve these objectives.
Our cloud services suite comprising comprehensive assessment, migration, design and automation services supports integration with traditional IT environments. We drive cost optimization, enhanced scalability, agility, and responsiveness by leveraging our proven industry expertise and proprietary tools.
Partnerships with leading cloud providers , proprietary tools and frameworks enable us to develop tailored and reliable solutions for our clients.
Reap the cloud's true potential to ensure on-demand scalability, elasticity, and agility with our's Azure Lifecycle services. Migrate and manage your workloads on Microsoft Azure with minimal risk, while enforcing compliance and cost control.

Our unique smartOffice365 service suite leverages Microsoft O365 to deliver a modern office in the cloud. We help you successfully adopt Microsoft O365, one of the best cloud service offerings, and enhance business productivity with on-demand scalability.




Maximize your workload efficiency with our AWS Lifecycle services. Seamlessly migrate and manage your AWS environment for improved scalability, elasticity, compliance, and cost control.
WORKPLACE & END USER SERVICES



Enterprise mobility, cloud computing and virtualization are rapidly transforming the end user workplace environment. Today's 'anytime-anywhere' users demand a flexible workplace with access to business data on their personal devices. Enterprises need to provide a superior user experience without compromising on data security, business agility, and responsiveness.
We transform your underlying IT infrastructure with our End User services that comprise Enterprise Service Desk, Enterprise Mobility Management, Messaging and Collaboration, and Workplace Modernization services. Our mature processes and solution frameworks enable accelerated deployment of an agile, scalable, and collaborative end user environment. This improves customer satisfaction, asset utilization, endpoint security, and data protection while ensuring a consistent user experience across devices at optimal costs. We leverage the expertise of our technology OEMs to provide best-in-class, cost-effective, and risk-free service delivery
Workplace Support Services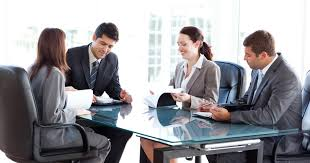 Today's evolving social, mobile, analytics, and cloud (SMAC) landscape calls for a superior end user experience. Our End User Environment Modernization services enable infrastructure transformation for a richer experience and enhanced productivity.
Enterprise Mobility Management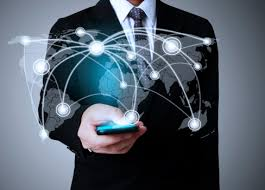 Enterprise mobility - today's paradigm for efficiency and engagement demands 'anytime-anywhere-any device' access of enterprise applications and data for end users. Our Enterprise Mobility Management (EMM) services ensure secure, consistent, and seamless user experience to maximize workforce productivity.
Desktop Virtualization Services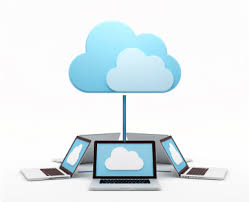 Growing enterprise mobility, security and compliance issues, coupled with the need for centralized desktop management, make desktop virtualization a must in modern workplaces. Our Desktop Virtualization services enhance performance, end user experience, scalability, and security.
Enterprise Service Desk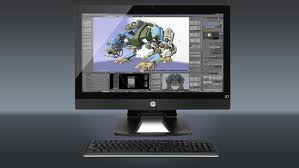 Today's hyper-connected users demand 'anywhere-anytime' access to business services and are pushing enterprises to implement a structured end user support mechanism. our flexible, managed Enterprise Service Desk helps end users derive optimal value from IT services to maximize productivity.
Unified Communications Services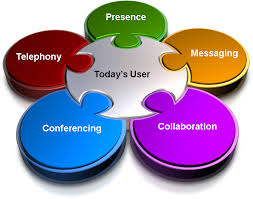 Managing enterprise-wide communications networks is replete with infrastructure-related challenges. Our Managed Unified Communication services are designed to improve end user productivity and utilization of unified communications resources.
Our latest clients